One of Thailand's most popular festivals, Loy Kratong, will take place on Monday 27th November 2023.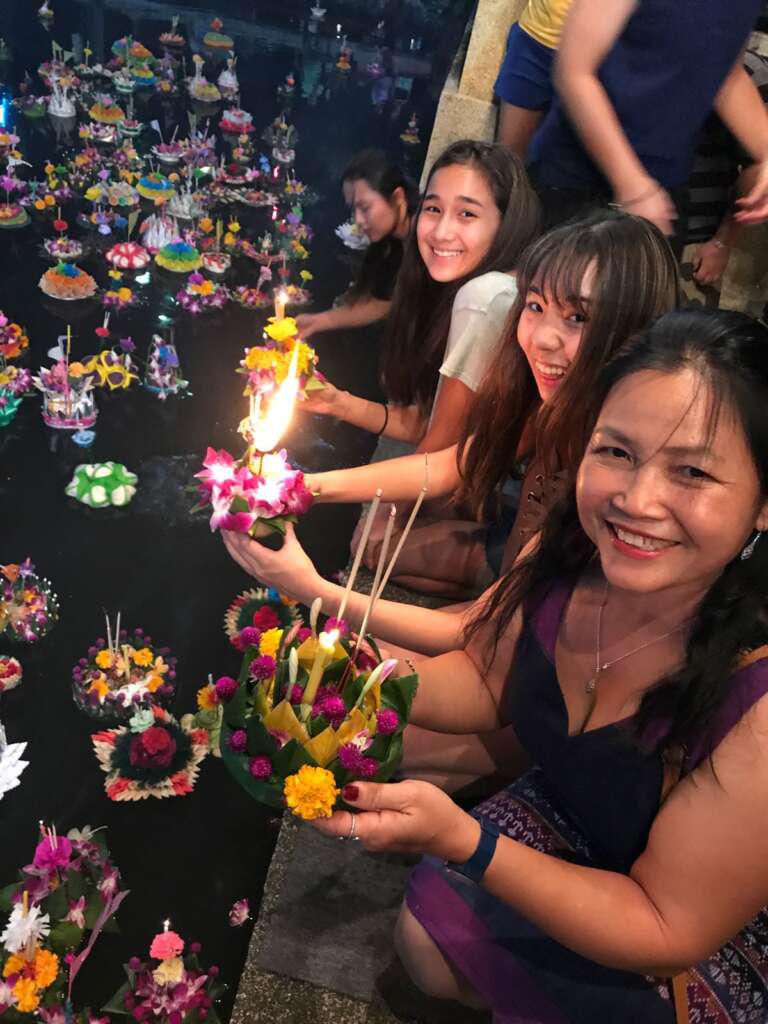 Loy Krathong is one of Thailand's most important festivals. As the exact date of the festival is determined by the lunar calendar, the date is different each year. It takes place on the evening of the full moon of the 12th month in the traditional Thai lunar calendar.
"Loy" means "float", and a "krathong" is a special Thai floating sculpture particular to the festival. The traditional krathong is made from a cross-section of a banana tree trunk, which is then elaborately decorated with folded banana leaves and flowers in intricate designs.
Jimmy leads kratong making workshops each year and tells us more about the history of this most delightful of Thailand's festivals. Jimmy's kratongs are made the traditional way with all natural materials so no plastic waste etc. For more details on this, please use the contact form to reach out to Jimmy.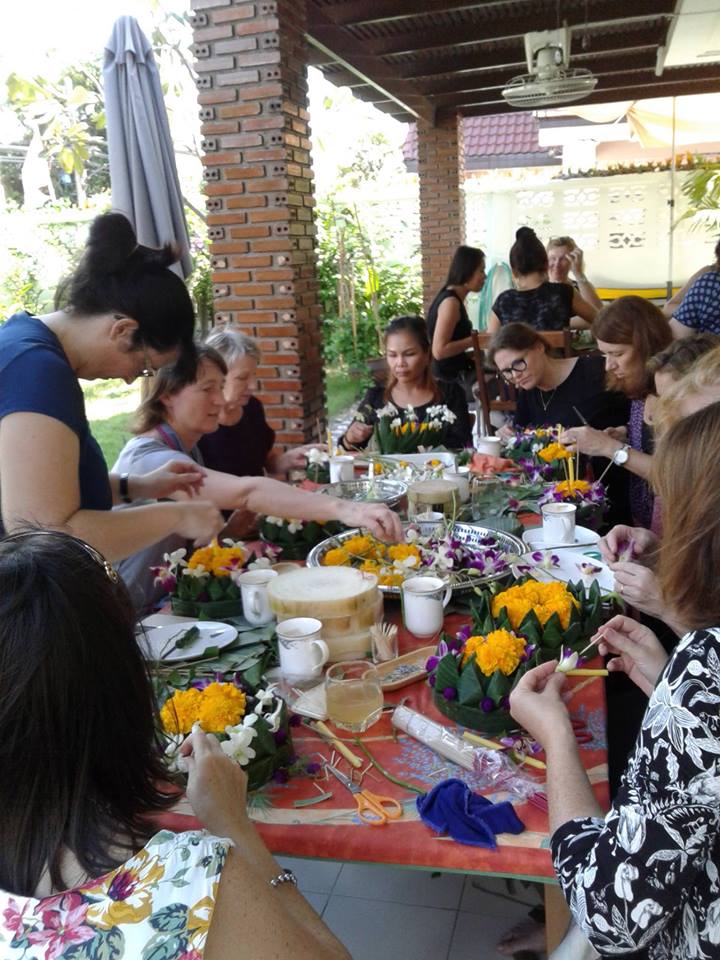 Each krathong will have a candle and incense which are lit just before floating the krathong. This beautiful festival takes place near the end of the rainy season so the rains are usually finished but the water level in the rivers is still high. This is when we thank the water gods for the gift of water.